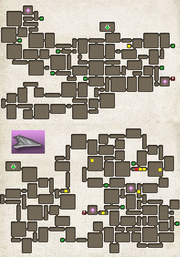 Notes: You will need 9 Steel Rolls to complete this quest, requiring a total of 90 Coal, 90 Iron Ore and 54 Firewood. Waiting until you have all the items before accepting this quest will help keep your quest list open.
Ad blocker interference detected!
Wikia is a free-to-use site that makes money from advertising. We have a modified experience for viewers using ad blockers

Wikia is not accessible if you've made further modifications. Remove the custom ad blocker rule(s) and the page will load as expected.