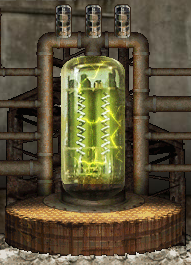 A checkpoint is a large Etherillium Tube that allows a player to save their game and travel through the existing etherillium circuit to other activated checkpoints. When a player arrives at a checkpoint, their health is restored to half of their maximum health if they are below that. Upon pressing up, the player can save their game, travel, or make a checkpoint jump.
Checkpoints are marked with a green box on the map, a green check-mark box on the minimap, and with a red dot on top if the player is at that checkpoint.
Checkpoint Names
Edit
Drop Point
Ruins Water Tower
Commander Base
Factory Top
Factory Mid
Sump Pump
Sewer Entrance
Guardian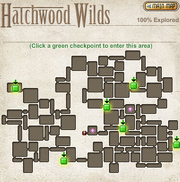 Thicket Woods Drop Point
Deep Forest
Center Camp
Lower Camp
Charred Forest
Guardian
Drop Point
Cable Car
Lower Peak
Mines
Mine Exit
Canyon
River
Ad blocker interference detected!
Wikia is a free-to-use site that makes money from advertising. We have a modified experience for viewers using ad blockers

Wikia is not accessible if you've made further modifications. Remove the custom ad blocker rule(s) and the page will load as expected.